David Bedein, Director


David Bedein is a community organizer by profession, a writer, and an investigative journalist. In 1987 he established the Israel Resource News Agency and the Center for Near East Policy Research. Mr. Bedein has also reported for news outlets such as CNN Radio, Makor Rishon, Philadelphia Inquirer, Jerusalem Post, and the Jewish World Review. Bedein has covered Middle East negotiations in Oslo, Ottawa, Shepherdstown, The Wye Plantation, Annapolis, Geneva, Nicosia, Washington, D.C., London, Bonn, and Vienna. Mr. Bedein is the author of the books, ROADBLOCK TO PEACE How the UN Perpetuates the Arab-Israeli Conflict: UNRWA Policies Reconsidered; and Genesis of the Palestinian Authority, as well as numerous articles and investigative reports.


Bassem Eid, Chairman


Bassem Eid is a Jerusalem-based political analyst, human rights pioneer and expert commentator in Arab and Palestinian affairs. Bassem Eid was born in the Jordanian-occupied Old City in East Jerusalem, whose place of residence became the United Nations Refugee Works Agency (UNRWA) refugee camp of Shuafat. Bassem Eid spent the first 33 years of his life in Shuafat. He rose to prominence during the first Intifada, the Palestinian uprising and was a senior field researcher for B'Tselem, the Israeli Information Center for Human Rights in the Occupied Territories. In 1996, he founded the Jerusalem-based Palestinian Human Rights Monitoring Group. In 2016, Bassem assumed the role of chairman of the Center for Near East Policy Research.
Bassem Eid publicly condemned the widespread murder of Palestinian dissidents, often for reasons unrelated to the Intifada. In 1995, following his report about the Palestinian Preventative Security Service, he came under attack by some Palestinian leaders for revealing human rights violations committed by the Palestinian Authority (PA). He continued his criticisms of human rights policies of both Israeli and Palestinian armed forces. Arrested by Arafats' Presidential Guard (Force 17), he was released after 25 hours following widespread international condemnation.Bassem Eid has spent 26 years researching UNRWA policies and has written extensively on the subject of UNRWA reform. He also is an outspoken critic of the Boycott, Divestment and Sanctions movement, otherwise known as BDS.


Dr. Arnon Groiss, Associate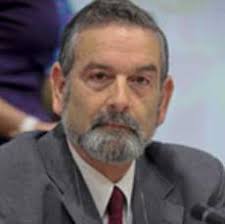 Dr. Arnon Groiss served as director of research for the Institute for Monitoring Peace and Cultural Tolerance, www.impact-se.org, between the years 2000-2010, and authored its reports on hundreds of schoolbooks of Egypt, Syria, Saudi Arabia, Iran, Tunisia and the Palestinian Authority. Dr. Groiss holds an MA and PhD from Princeton University's Department of Near Eastern Studies and an MPA from the Harvard University J. F. Kennedy School of Government, in addition to a BA degree from the Hebrew University departments of History of the Middle East and Arabic Language & Literature. Dr. Groiss' career includes more than 30
Lt. Col. (res.) Jonathan D. Halevi, Associate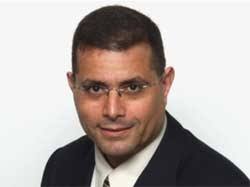 Mr. Dahoah-Halevi serves as a senior researcher of the Middle East and Radical Islam at the Jerusalem Center for Public Affairs and as a director of research for the Orient Research Group Ltd., a strategic and private information services company. Mr. Halevi is also a special consultant to the Terror Victims Litigation Project which represents US citizens harmed by terrorist actions in the Middle East. In addition, he is a fellow at the American Center for Democracy. Lt. Col. Halevi is a retired career Intelligence officer who specialized in research on Palestinian and Islamic affairs. In 2003 – 2004 Mr. Halevi served as senior advisor for policy planning at the Israeli Ministry of Foreign Affairs.